M
Marlene Burrows-Maulder
Harkers Herbals Adrenal Tonic
Excellent product thank you.
Sidebar
Harker Herbals Adrenal Tonic (Glandnurse)
: MH12-250ml
: Unavailable
Description
Adrenal Tonic is formulated to support healthy adrenal function, essential to help regulate metabolism, the immune system, blood pressure and a healthy response to stress. Includes 16 herbs and essential oils, each sympathetic to the endocrine and lymphatic system.
- Supports healthy adrenal function
- Supports the body's capacity to adapt to stress and fatigue
- Supports energy and balances stress
- Rich in organic iodine to support glandular functions
- Liquid formula for fast absorption
- Vegan-friendly
- Not to be taken during pregnancy or breastfeeding
Always read the label and use as directed. If symptoms persist, see your healthcare professional.

Ingredients
Each dose contains:
CARAGEEN, CAYENNE PEPPER, CHICKWEED, GINGER ROOT, HORSETAIL, KELP, LICORICE, MANUKA CHIPS, MARSHMALLOW, SARSPARILLA, WHITE OAK BARK, YELLOW DOCK, CINNAMON, CLOVE BUD, JOJOBA, LIME, ROSEMARY, MENTHOL
In a base of purified water, vegetable glycerine, irish moss, citric acid, iodine and JoJoba oil

Directions
Shake vigorously before use, Swill for 10 secs before swallowing, if possible.
Adults (12 years and over): 5 - 10mls, 3 - 4x daily
Can be taken in 50mls of boiled water as a tea.
 
Caution
Not to be taken while pregnant or breastfeeding.
If taking prescribed medication (including blood thinners or blood pressure medication), please seek professional medical advice before taking our products.
Always read the label and use only as directed.
If suffering a thyroid condition, please seek medical advice before taking Adrenal Tonic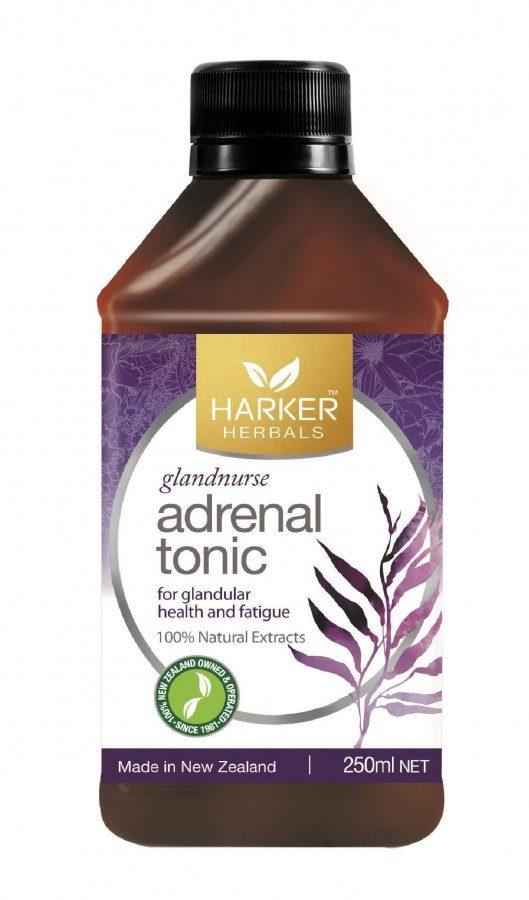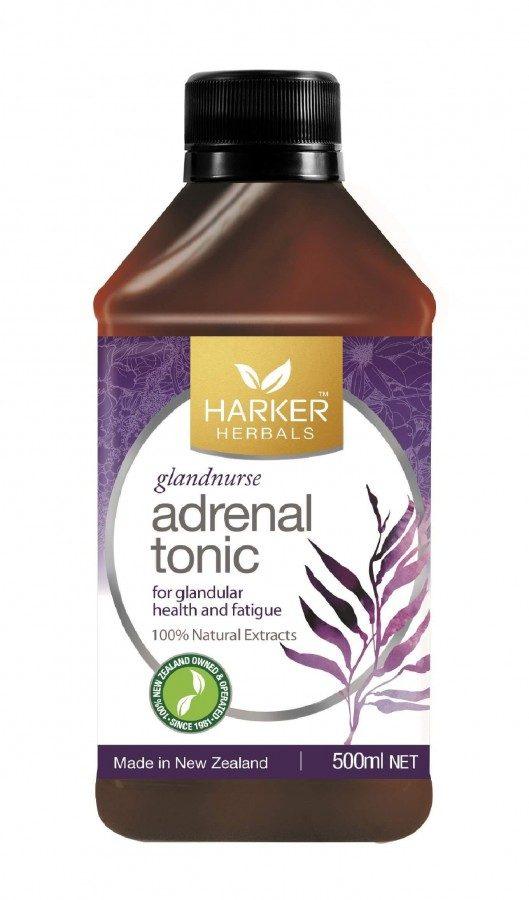 M
Marlene Burrows-Maulder
Harkers Herbals Adrenal Tonic
Excellent product thank you.