Great communication and prompt delivery.
Sidebar
Allicin Intl, AlliMed, 100 Capsules
Description
Allimed® 100 Capsule Pack
The Allimed® 100 capsule pack provides a month's supply of stabilised allicin. Each Allimed® capsule contains 450mg stabilised Allisure allicin powder. The Allimed® range is designed for Health Professionals
Ingredients: Non GM maltodextrin, gum acacia and allicin. Capsule shell is of plant origin (Hypromellose).
Advisory Information: If you are allergic, intolerant, or hypersensitive to garlic do not take Allimed® capsules.
Caution
Taking too much garlic may hinder blood clotting and it would be sensible for people already on anticoagulants or those about to undergo surgery to advise their medical advisor before starting therapy with any garlic supplement. Garlic can also cause reactions in people who are allergic to it.
Children's Dosage
AllicinMax is not recommended for children under 3 years of age because they have not yet fully developed their immune system. For children between the age of 3 and 7 years, half the adult dose is suggested. For children over 7 years old the full adult dose can be taken.
Safety and Toxicology
Government approved tests show that as many as 777 capsules could be taken at one time without detrimental effects.

Suitable for Vegetarians and Vegans.

AllicinMax is free from artificial colouring, artificial flavours, salt, gluten and preservatives.

 
Customer Comments
"I love 'Allicin Max' - because unlike common garlic supplements, it contains a very high dose of stabilised Allicin. I take it for general good health (all the benefits that garlic provides) and I also take it for parasite control for myself and my dogs. I think the product is very effective and good value." J.K. Northland - 2012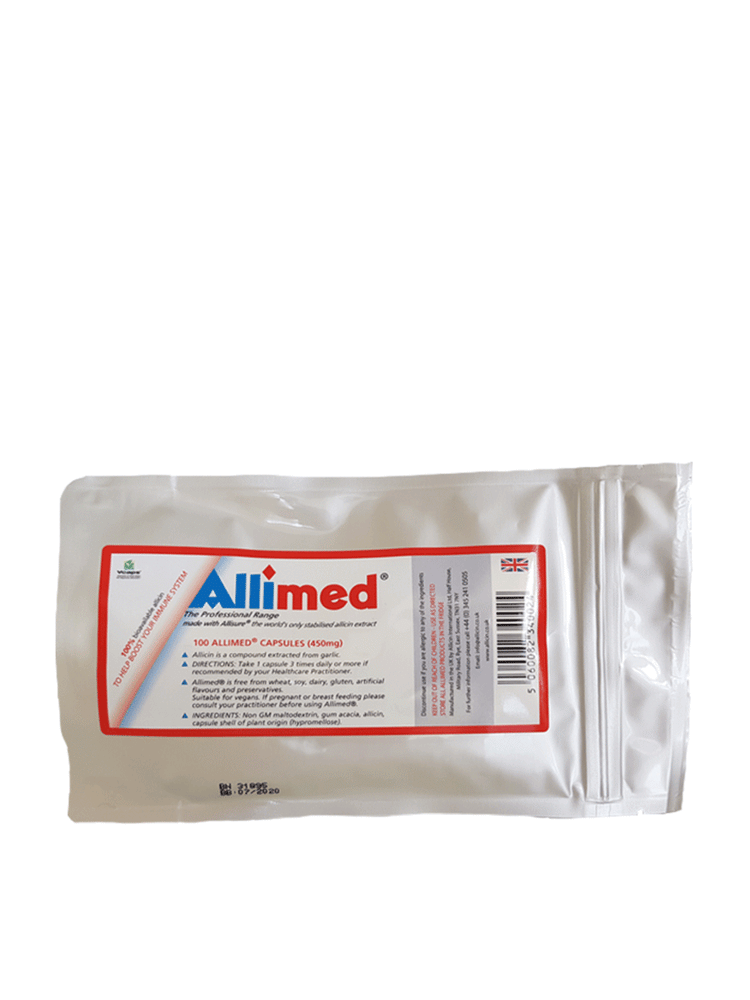 Great communication and prompt delivery.